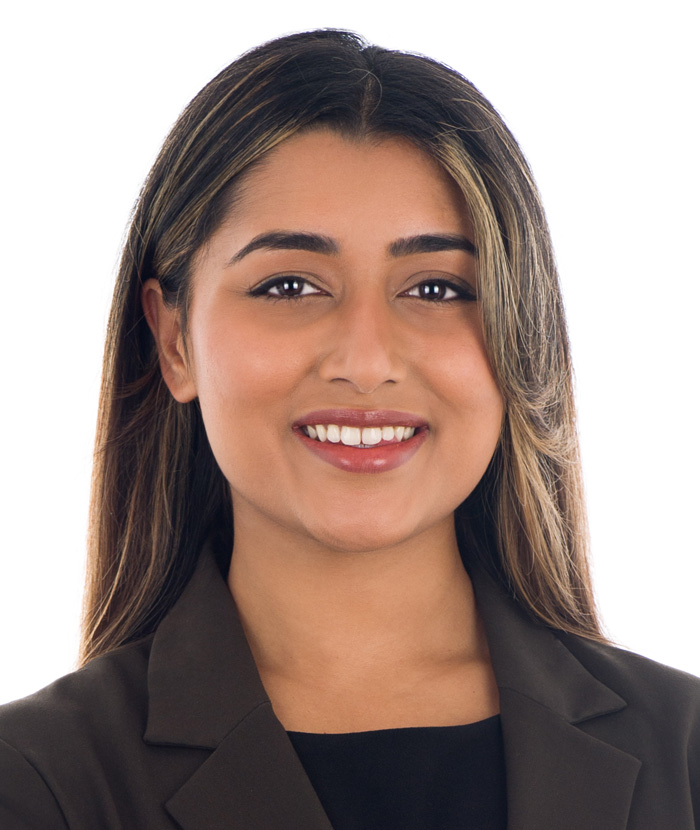 Kajol joined Broadley Rees Hogan following her admission in 2022. With experience in various practice areas including, corporate and commercial law and litigation, Kajol is an energetic member of our team.
Completing her studies with a Juris Doctor and Bachelor of Business (Law), Kajol speaks Hindi, Tamil, Gujrati and fundamental Spanish and has worked with clients throughout regional Queensland and Australia, the Asia-Pacific region and Europe.
Kajol has assisted in all stages of dispute resolution and litigation including settlement negotiations, enforcement of judgements and appeals.
Experience
Commercial disputes – negotiations and settlement of commercial disputes regarding business sales and acquisitions, insolvency and restructuring, building and construction, and property.
Intellectual Property – corporate entity registration of IP rights and commencing, defending and resolving IP claims.
Defamation – initiating, defending and resolving defamation claims, drafting of Concerns Notices, Offer to Make Amends, assisting settlement negotiations and commencing court proceedings.
Debt recovery – drafting letters of demand, settlement negotiations, initiating court proceedings and enforcement of judgement including preparing statutory demands, bankruptcy notices and creditor's petitions.
Commercial transactions – business sales and purchases, due diligence investigations, contract reviews, drafting information memoranda, advice about commercial tenancies and asset protection.
Immigration – visa applications, business sponsorship, administrative review and appeals.
Clients, Industries and Professions Represented
Private individuals and companies
Corporate trustees
In the Community
Kajol is a passionate advocate for people with disabilities and was a panel speaker at the United Nations (Geneva), where she spoke on awareness and community inclusion for people with Down Syndrome. Kajol regularly participates in events to raise awareness and community programs for people with disabilities.
Contact Details
D +61 7 3223 9126
F +61 7 3221 5518
E kajol.kannan@brhlawyers.com.au